4 Juli 2019
Food technology represents an excellence of South Tyrol's economy. Some facts about a sector, where quality meets innovation.
The manufacturing sector in South Tyrol accounts for a quarter of the total GDP of the province and it employs more than 50,000 people. Companies are highly innovative, export-oriented and with a highly sustainable production. In particular, within the food and beverage sector, there are many companies that stand out internationally.
The half-a-million-people-province counts about 500 processing companies, Loacker, Dr Schär or Forst being just some examples of the most world-known ones. Besides those, there are many other small and middle sized companies which operate primarily in fruit processing, meat, beverage and flour products. All these companies have a great impact on the social and economic structure of the area. The food sector, if we consider also the agricultural activity, employs 30.000 people, 4000 of which work within the industrial food processing companies.
Companies in South Tyrol value tradition, but they match it with innovation and are very international-oriented when it comes to selling their products. Industrial food companies export products for nearly 900 million of euro, mainly to other European member states, but also to the United States, Asia or Russia. Food products made in South Tyrol can be found in more than 150 countries worldwide. If we consider also the agricultural sector, especially the export of apples, than the international sales of South Tyrolean food products amount over 1,4 billion of euros, which equals to one third of the total export from this territory.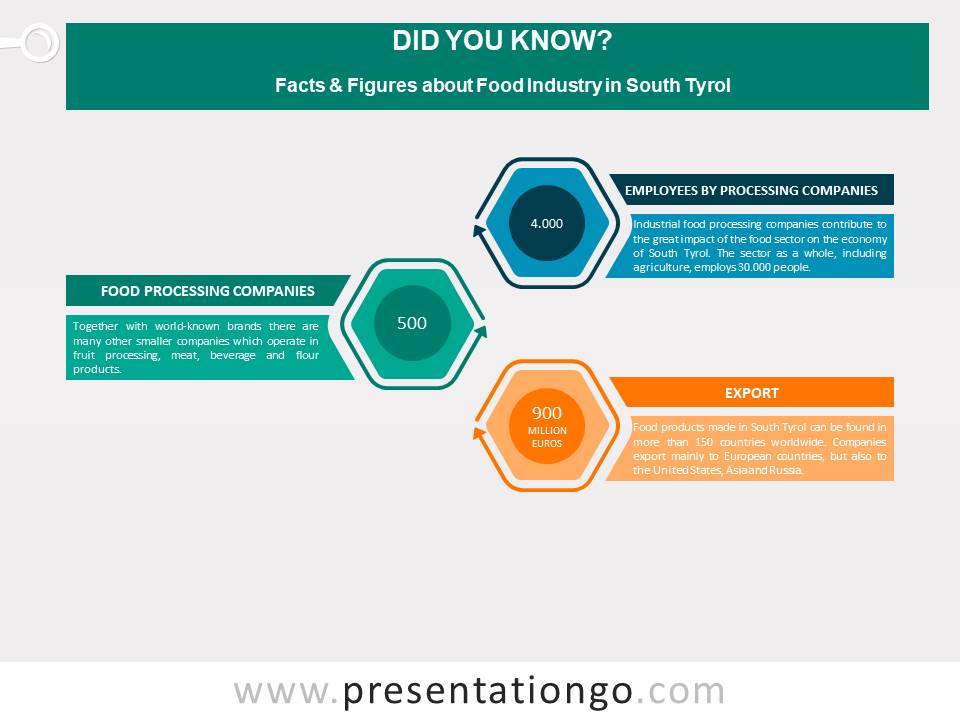 One out of 10 apples sold in Europe comes from South Tyrol, as does 1 out of 3 yugurt pots sold in Italy, in addition to many high-quality wines exported around the globe.
Food technology is a sector in constant development. The food industry is in constant need of highly trained professionals able to work confidently in areas of food science, such as technology, engineering, microbiology, chemistry and sustainability. In order to meet these and future challenges the University of Bolzano is now offering a new master program in "Food Science for Innovation and Authenticity". The program is done in partnership with the University of Parma, the University of Udine as well as the local industry, which will provide a joint tutorship for students when writing their research thesis.